Foxpost
Cleveron's parcel machines in the Hungarian market.
Overview
FOXPOST launched its automated parcel machine service in May 2015. The network provides simple, time-saving and convenient parcel sending and pick-up on the go during the normal shopping routine in 62 locations.
FOXPOST's network reaches approx. five million people nationwide via the heavy traffic shopping malls in the larger cities. The number of machines is planned to be increased to 250 in the near future.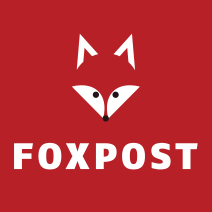 Ádám Bengyel
FOXPOST CEO
I traveled to Estonia to see how this parcel terminal service works and I immediately knew that it would work here too